Winemaking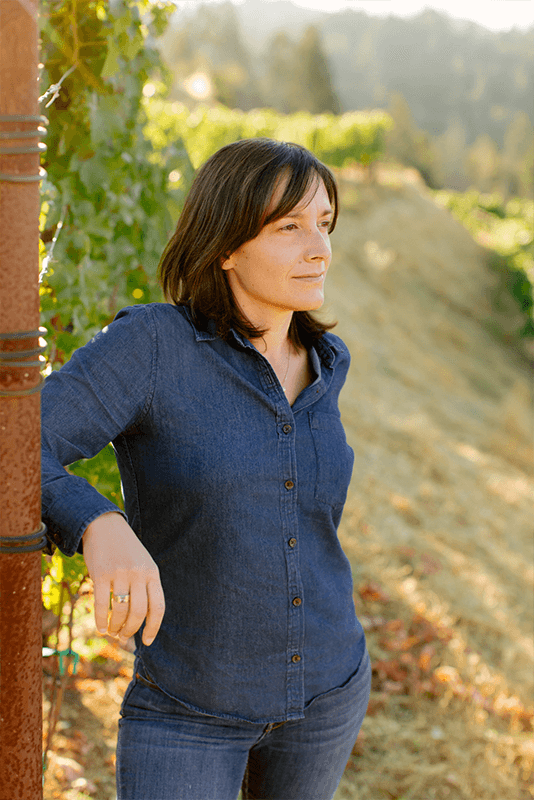 With the Galerie collection, Winemaker Laura Díaz Muñoz aims to create wines that are complex, balanced with bright fruit and compelling textures. Achieving this vision requires patience, hard work, artistry and an uncompromising commitment to the end result.
Drawing upon her expertise in both Old and New World winemaking, she uses techniques that magnify and complement the distinctive characteristics of each region and grape variety. She coaxes out the unique personality of place with every wine in the collection, animating these portraits with her thoughtful confidence, sophistication and style.
Laura ferments the Galerie white wines in three types of vessels to isolate different qualities of the variety—crispness from stainless steel, aromatics from French oak and minerality from concrete eggs like those traditionally used in the Loire Valley—and then blends these elements into harmonious balance. She also stirs her two Sauvignon Blancs by hand multiple times per week during fermentation to maximize contact with the lees, creating an elegant, creamy texture to frame the regional differences in fruit aromas that emerge in the finished wine.
For her two Galerie red wines, Laura allows the grapes to cold soak and macerate on their skins to aid the extraction of their unique color, flavor and tannins. She crushes the fruit with a basket press and ages the wine for 19 months in 50 – 60 percent new French oak barrels to soften tannins and develop additional depth of flavor.