Gianna Ghilarducci- Winemaker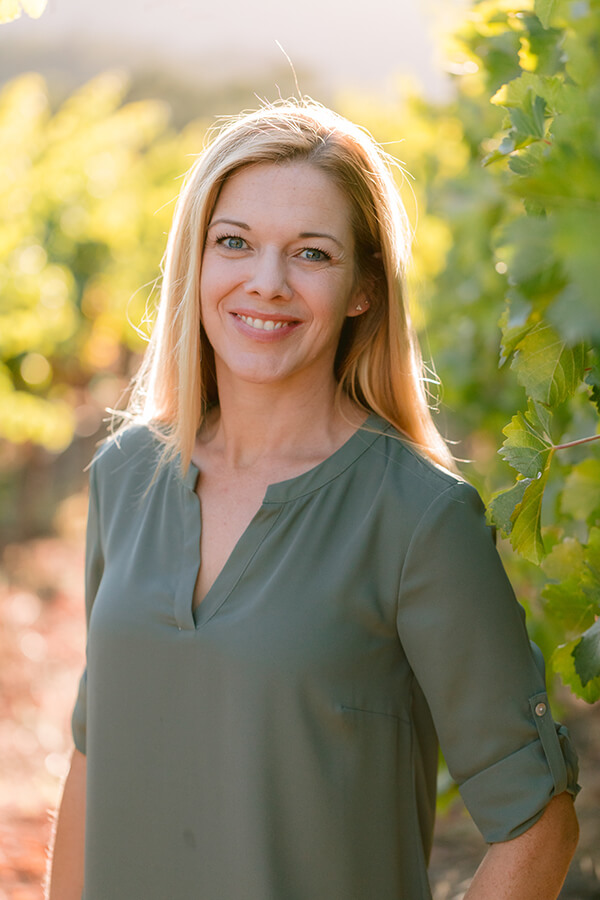 Gianna Ghilarducci grew up in Sonoma County, where she was introduced to wine at an early age—sitting on her father's knee as he made wine list selections for their family restaurant. She graduated from Santa Clara University with a degree in Chemistry, then initially pursued a career in research that started at the IBM Almaden Research Center. She quickly found that polymers weren't as alluring as vineyards, and redirected her chemistry skills to the wine industry as a chemist for Enologix in her hometown of Sonoma. A post as enologist for Stag's Leap Wine Cellars followed, where she fell in love with Bordeaux varieties and honed her winemaking skills by working with Cabernet Sauvignon and Sauvignon Blanc. Most recently, Gianna served as assistant winemaker for St. Francis Winery, working with a wide variety of vineyard sources.
In 2018, Gianna joined the team at Cardinale as an assistant winemaker, and in 2019 she became head winemaker for Galerie wines, known for distinctive Cabernet Sauvignon and Sauvignon Blanc wines from Napa Valley and Knights Valley.
"Making Galerie wines gives me the chance to unite my passion for Bordeaux varieties with my curiosity for the way different vineyard sites express their own unique personalities," says Gianna. "I enjoy the challenge of developing each small vineyard lot in the cellar and then choosing from a satisfying number of options when it comes time to blend. This helps me create balanced wines that showcase the delightful distinctions between two exceptional wine regions."
Gianna is no stranger to balance; in addition to nurturing Galerie wines, she's also raising three small children at home in Sonoma. She loves cooking and entertaining, and her favorite wines combine high quality with an approachability that's easy to share with others.